Here is the article:
 http://natfka.blogspot.ca/2014/02/tournaments-rage-bitterness-and-of.html?m=1

Supposedly tamer than what he originally wrote. I don't think the winner should get as much hate as he is. The top 8 had csm, imperial guard and marines. It's also not as if someone is going to travel to Vegas for some massive and obviously competitive tournament and play flash gitz and shokk attack gun orks. I know I wouldn't, but I would like to possibly attend one of these large events next year.
_________________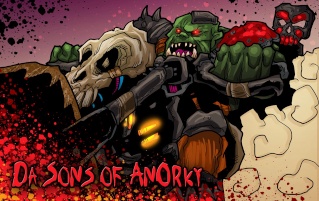 Assassin




Posts

: 389


Join date

: 2012-11-16



One could look at Tasty Taste's review at BoK or Reecius's post-event review... https://www.frontlinegaming.org/2014/02/11/signals-from-the-frontline-warhammer-40k-and-general-gaming-news-rumors-tactics-and-jokes-18/

I think Natfka forgets that there are dicks on the internet.

The interesting thing about the LVO, is, apparently, there's an award for the "best of" each individual army. So if you love Orks, play orks, be the best Ork player, and win a trophy! That's super cool.
Lord of Titan




Posts

: 4609


Join date

: 2010-01-05



The thing i find funny, is that Nafka even has an opinion. normally hes such a GW supporter and fanboi that i find it hard to read his articles. why hes even paying attention to competitive play is beyond me.



_________________
There is no 'overkill.' There is only 'open fire' and 'time to reload.'
Lord of Titan




Posts

: 2465


Join date

: 2011-08-19


Age

: 38


Location

: Mike Bidyk



It's lose/lose.

If you played and lost "you have lousy tactics/are a bad general"
If you won or placed top 10 "its a cheesed out list/codex is broken"

The issue is what the majority of the players want (a more balanced game) and what GW wants (total beer and pretzels) are2 different things. Until one side does sonething to make the other change their mind, nothing changes.

_________________
Habes obdura si ista sis nugax - family proverb
Lord of Titan




Posts

: 3544


Join date

: 2011-01-26


Location

: Saskatoon



I think people, especially the tournie guys in the states are just getting fed up. Even the friendly guys muat be starting to encounter some goofy stuff.. or just want some supoort, interest, anything from Gw.

I liked the looks of some of the lists. Most of those top 8 lists looked like theyd make interesting games.. except the eldar anf eldar/dark eldar ones.

Ill always keep playing but personally i really wish gw would just step up and address things when they get out of hand. They did at the beginning of the ediion when paladins and nobs were all characters.. fixed it quick. Slme things are out of balance now.. fix it wkth some easy faqs.

Darn Gw. I dont think we'll ever see them step up to maintain balance.. but im willing to bet more and more to's will keep updating rules, comp etc till they bave something fair that people like. The 2++ to 2+/4+ was just the beginning.
System Commander




Posts

: 4695


Join date

: 2008-02-26



The game reminds me more and more of Magic the Gathering just before I left.

Casual was casual. I had my silly decks that could win the odd game but I wouldn't dare showing up at a tournament with anything but one of the top decks if I actually expected to win.

I miss the days that an all-comers list would take on another all-comers list and the result would be different each time.


Grandmaster




Posts

: 489


Join date

: 2011-05-12


Location

: Saskatoon



I am unsure whether gw are going for the rock paper scissors meta or not and if we are just waiting on the rock to Eldar's scissors, but I do agree with Faeit that there will always be something that can eek out a slightly higher win % especially given a very good general.
It's not as if the top 8 was populated by random people with insane lists, it was guys that have placed high before at other events. I'd be more upset if it was just randomly decided who won and actual generalship did not matter in the game.

Edit: Also check out the slideshow on Frontline. Very cool stuff. Looks like it was a lot of fun.
http://www.frontlinegaming.org/2014/02/12/guest-videop-bat-rep-sacred-mountain-batrep-9-las-vegas-open/
_________________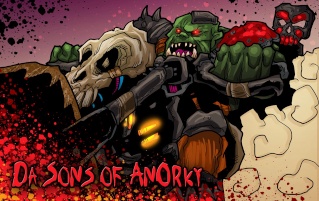 Assassin




Posts

: 389


Join date

: 2012-11-16



---
Permissions in this forum:
You
cannot
reply to topics in this forum