i decided to make a nice modular board for playing smaller sized games (2'x2'), namely for infinity. here's what i came up with:
the white spots on some of the tiles are markers for where i'll place removable posts that will hold up walls for buildings. the tiles are made on foamboard, and have these tabs that you link them together with. much easier than GW tabs, and more effective too.
here's a shot with some of the barriers i'll have for the streets. im also going to make computer consoles and desks for the buildings, once i get another ink cartridge. sort of used this one up printing all these tiles.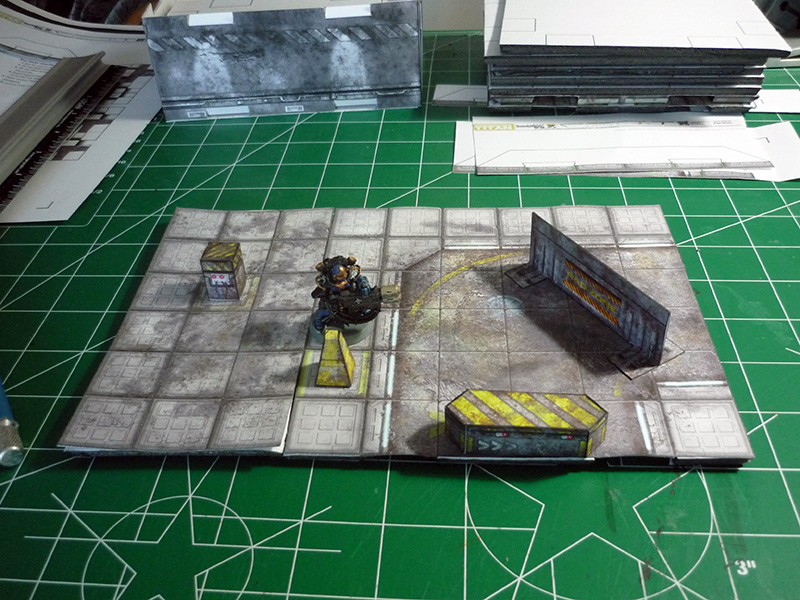 found this case at canadian tire for $20. it'll hold up to 4" of foam inside, and will fit a BF tray with 1.25" of spare room on the left or right side. and its a durable aluminum case; good find.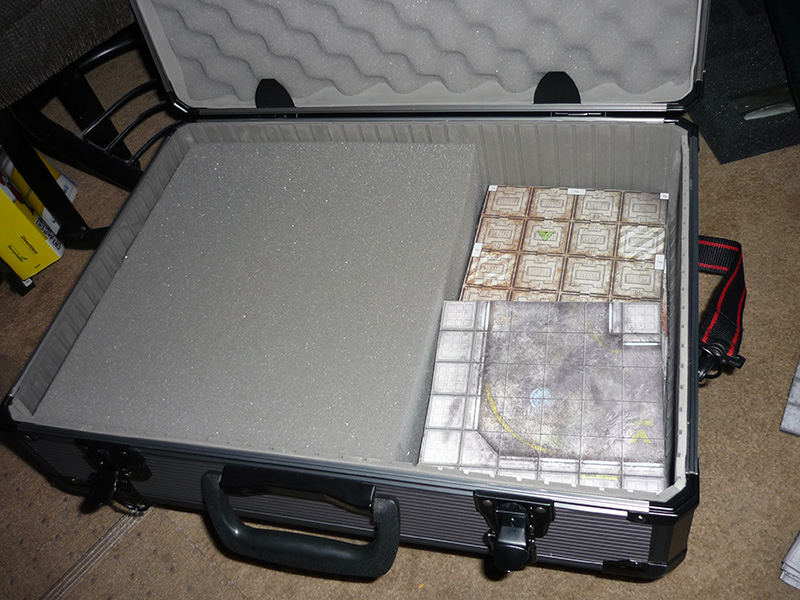 i was originally looking at an infinity beta bag for the models, and was thinking of how to transport all these tiles when i found this. this works out even better because the beta bag only gives you a 6"x9"x3" area for you models, and with this i have 10.5"x12.5"x3" with that piece of grey pluck foam the case came with after i trimmed it to fit the board tiles. now i have something i can transport even a full 300pt infinity tournament army in, and im only out...3 Big Macs.
Lord of Titan




Posts

: 2306


Join date

: 2010-11-12


Age

: 33


Location

: Saskatoon



That does look sweet man.

One point, infinity really works best at 4x4.

Range bonuses mean a 2x2, everyone is close range, not much room for tactics, just blast away.
Lord of Titan




Posts

: 2741


Join date

: 2008-03-12





Similar topics
---
Permissions in this forum:
You
cannot
reply to topics in this forum