So far i've only done Dante, but i am working on the terminators from the space hulk box which i will be using as part of my army. Here's some pics of Dante which i finished last night.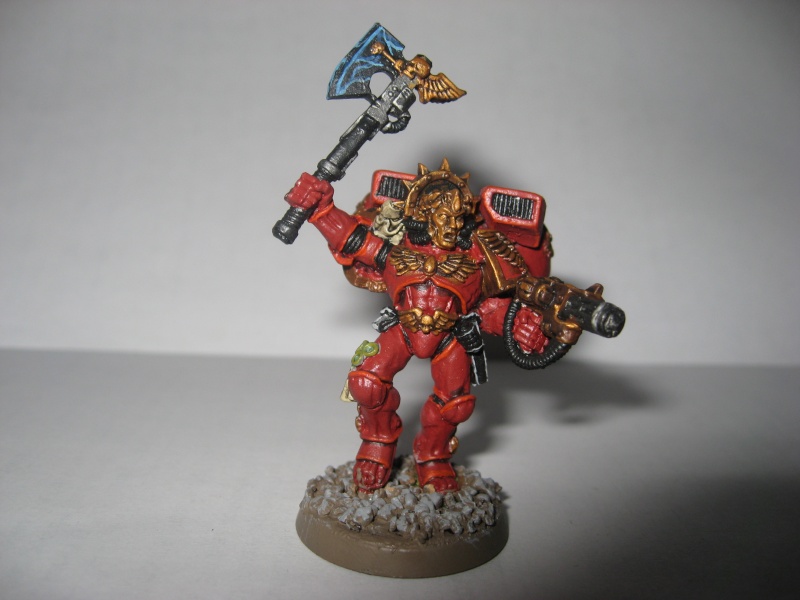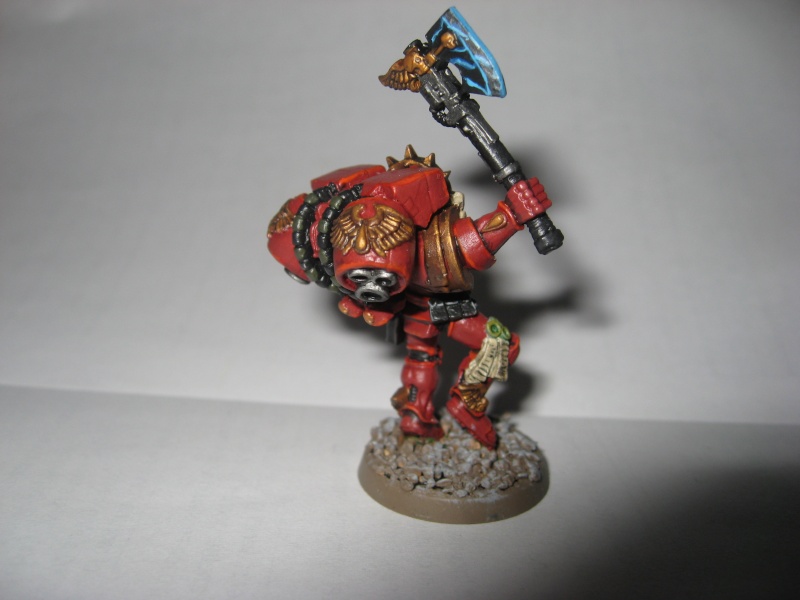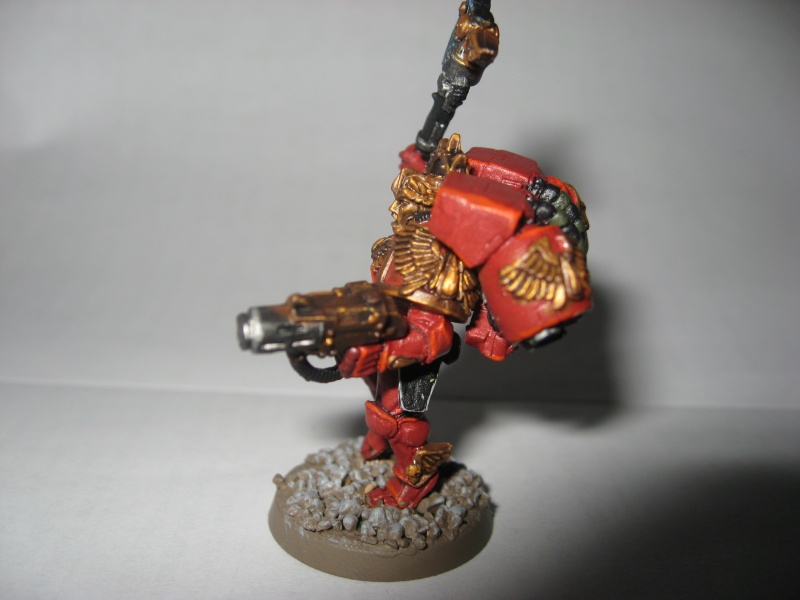 I like it Greg! Nothing wrong with it, but I do have some suggestions if you like.

In some places like the crevices of the model, specifically the wierd sort of toes thingies on the feet, and maybe around the abs on the armor, I think you should try something. If you take some of the GW asurmen blue wash and mix it with maybe 50/50 of the black wash then thin that mix with about 1/2 water you could try using a smaller sized brush with not that much of the wash mix on it and brush it carefully into the recesses. Try it if you like in a place like one of the feet. If you don't like it, just paint it red again. If you do like it, give it a shot! It doesn't take all that long and adding that little bit of shading will make your red look super cool I think. I really think you should give it a shot!

If the result looks good to you then there's all sorts of other things you could try too! LMK if you go for it or not. But I really think you should.
Lord of Titan




Posts

: 1167


Join date

: 2008-03-20


Age

: 41


Location

: Saskatoon Represent!



I like it Greg. That's some of the best metal work I've seen from you. Is it washed with devlan mud? I do agree with Scott. You should try some more shading in the recesses, give what he suggested a shot.
_________________
Lord of Titan/Hero of ToonCon/Ayatollah of Rock n' Rolla





Posts

: 1428


Join date

: 2008-03-11


Location

: S'toon



The gold is a mix of bunished gold mix 1:1 with scorched brown. Then washed with scorched brown/badab black then highlighted with just gold. I will give the recess washing a try. I'll post a new pic when im done it.

Thanks for the compliments guys
its real perty

it looks good man. I agree that a wash on the armour would make it even more swanky
Assassin




Posts

: 326


Join date

: 2008-09-14



I added the wash to the abs and toes and fingers and it's much much better. thanks scott. i'm gonna use that skilll with the rest of my models for recess highlighting.
Lord of Titan




Posts

: 1167


Join date

: 2008-03-20


Age

: 41


Location

: Saskatoon Represent!



Greg, very nice. Between this and your warband it is obvious that your skillz are increasing rapidly. Id like to see the post wash picture as well.
Inquisitor Lord




Posts

: 857


Join date

: 2008-02-25




Similar topics
---
Permissions in this forum:
You
cannot
reply to topics in this forum